Summer Sampler 2021 Quilt-Along Class
Announcing the Summer Sampler 2021 Vintage Restyle Quilt-Along!  All the staffers at Frangipani Fabrics are busy sewing this quilt and we hope you can join us on this skill-building quilt-along.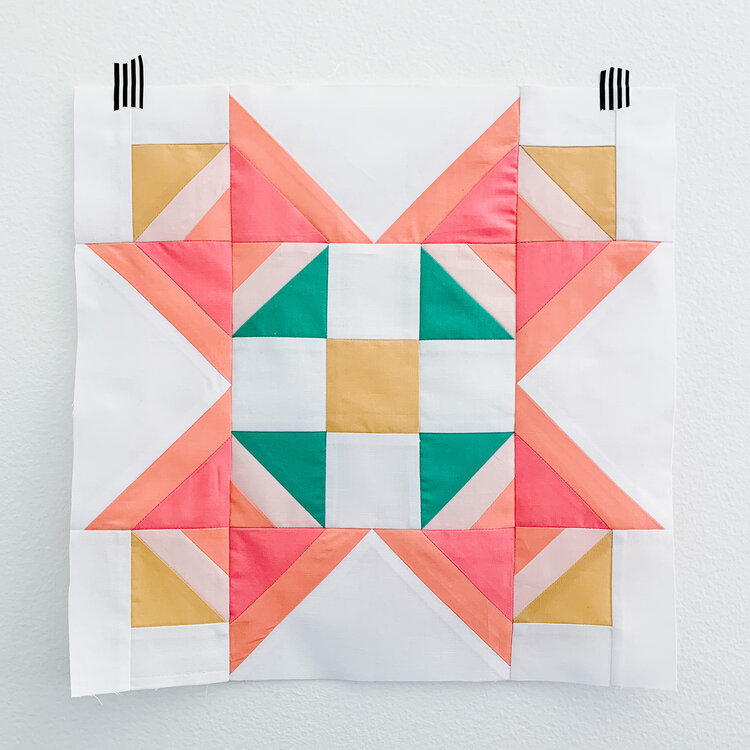 What is the Summer Sampler 2021?
This year's theme is
Vintage Restyle
. The group of designers brings you 13 new quilt blocks that push beloved traditional designs to new heights. 
Traditional quilt block designs — think Sawtooth Star, Irish Chain, Log Cabin, etc., have been given a fresh, modern spin.
Finished quilt measures 68" x 68".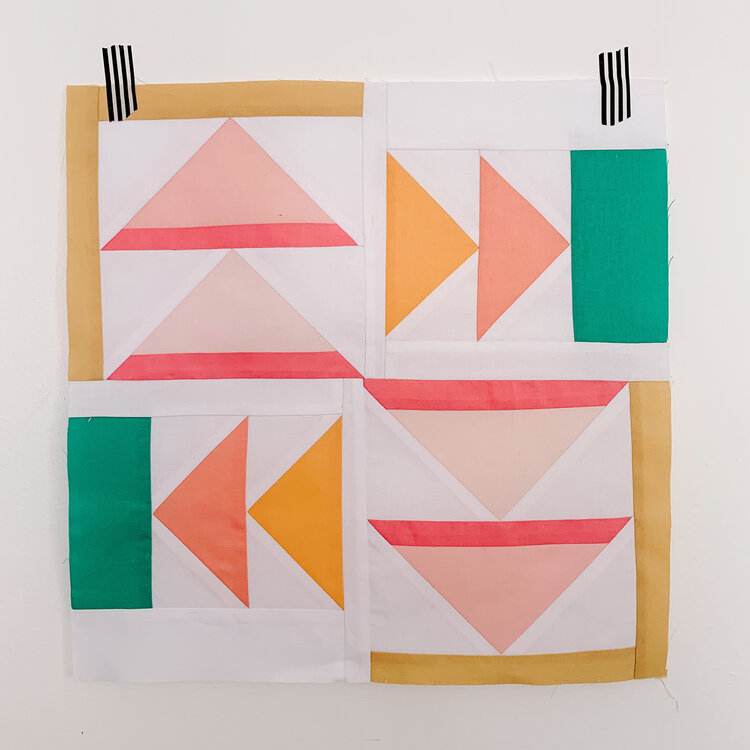 The class details
We're here to help you every step of the way with your Summer Sampler Quilt in our Sew Anything Classes (Mondays, Wednesdays, Thursdays and Saturdays).  These classes are perfect for beginner or intermediate sewists.  

Our teachers will help you with:
Fabric selection
Rotary cutting (the easy and economical way)

Sewing with a 1/4 inch 

foot

Foundation paper piecing

Curved piecing and....
...tips and tricks to make sewing your quilt pain-free.  
These classes will also be fun and friendly in a relaxed and inclusive atmosphere.  
What you need to do
1.  Purchase the quilt pattern from here to get started:

Buy Summer Sampler Pattern Now
Each week you will receive a pattern for one quilt block in your email inbox. (If you're joining after Week One, all previously-released files will be available to you immediately.)

2.  Book into our Sew Anything classes to sew your quilt. There are 13 blocks in all and each block will take approximately 1-2 lessons depending on your skill level and how much sewing you do at home.  You can book one class at time, or a block of classes - it's up to you :)  Our Sew Anything Classes are flexible so you can book the dates and times that suit your schedule!
Questions?  Give us a call on 6224 0244 or send us a message via Messenger.  
Teachers: Briony Alderslade, Luisa Pollard and Kate Marshall